"Inspire Action!"
A Collaboration Between MCAC-PMI and the DTMB State of Michigan
February 25 - 2-3 pm
60 minute Virtual Presentation Overview
10 minutes - Opening questions from EPMO leadership.
2x20 minute - TED Talk format presentations.
10 minutes - Q&A.
Session 1
"Create engagement without losing your patience or your mind!" 
Session 2
"Create value driven delivery, with holistic agility without getting lost is the toolbox." 
---
List of TED Talks
Patrice Gordon: How reverse mentorship can help create better leaders
Employee diversity and inclusive leadership are goals for most organizations today, but how do we get there? Try a "reverse mentorship" program, which sets up junior team members to guide senior staff. Here are 6 tips to make reverse mentorship work, from executive coach and personal development advocate Patrice Gordon.
Elif Shafak: The revolutionary power of diverse thought
"From populist demagogues, we will learn the indispensability of democracy," says novelist Elif Shafak. "From isolationists, we will learn the need for global solidarity. And from tribalists, we will learn the beauty of cosmopolitanism." 
Ipsita Dasgupta: To challenge the status quo, find a "co-conspirator"
In a complex and changing world, how can we make sure unconventional people and their ideas thrive? Business executive Ipsita Dasgupta introduces the concept of "co-conspirators" -- people willing to bend or break the rules to challenge the status quo -- and shows how they can help create new ways of thinking, acting and being.
Lorna Davis: A guide to collaborative leadership
What's the difference between heroes and leaders? In this insightful talk, Lorna Davis explains how our idolization of heroes is holding us back from solving big problems -- and shows why we need "radical interdependence" to make real change happen.
Halla Tómasdóttir and Bryn Freedman: The crisis of leadership -- and a new way forward
What should modern leadership look like? Entrepreneur and former Icelandic presidential candidate Halla Tómasdóttir thinks global leaders need to change their ways -- or risk becoming irrelevant. In a conversation with curator Bryn Freedman, she shows how anybody can step up and make a difference, even if you don't yet have power. 
Simon Sinek: How great leaders inspire action
Simon Sinek has a simple but powerful model for inspirational leadership -- starting with a golden circle and the question: "Why?" His examples include Apple, Martin Luther King Jr. and the Wright brothers ...
Simon Sinek: Why good leaders make you feel safe
What makes a great leader? Management theorist Simon Sinek suggests, it's someone who makes their employees feel secure, who draws staffers into a circle of trust. But creating trust and safety — especially in an uneven economy — means taking on big responsibility.
Drew Dudley: Everyday leadership
We have all changed someone's life -- usually without even realizing it. In this funny talk, Drew Dudley calls on all of us to celebrate leadership as the everyday act of improving each other's lives.
Leah Georges: How generational stereotypes hold us back at work
The Silent Generation, baby boomers, Generation X, millennials, Gen Z -- we're all in the workforce together. How are our assumptions about each other holding us back from working and communicating better? 
---
MCAC-PMI Select Presentations

Mutual Respect: You Make the Difference
Author and motivational speaker Paul Pellitier speaks on the role of civility, mutual respect and honoring diversity in managing projects.
Organizational Change Management
A presentation on the role change management has in ensuring the success of project implementation. Presented by Jaime Dibean, AF Group Managing Director of Business Planning and Amy Corcoran, AF Business Readiness Manager.
Three Change Strategies to Increase Project Success
Julia Taylor-Young presentation on leading a significant business change and making it stick? Learn to gain the strategic edge in times without dedicated change management resources. 
Project Management is People Management
51st Lansing Michigan Mayor Virgil Bernero and CEO of Bernero-Hannan LCC provides wisdom on getting the best results from people on your projects. He shares what he has learned about teamwork, inclusion culture and leading high performance.
Informal Leadership and Influence
Monthly membership meeting presentation by Samantha Baruah, MBA, PMP, MSU College of Education
---
Earn up to 8 PDUs in Leadership!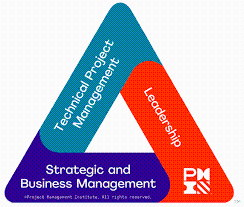 Leadership: Knowledge, skills and behaviors specific to leadership-oriented, cross-cutting activities that help an organization achieve its business goals. Download the certification handbook.
Instructions will be provided following the February 25 presentation.