For step-by-step instructions to report your PDUs for Michigan Capital Area Chapter monthly programs click here.
PDD 2019 PDU reporting click here.
The PMI Talent Triangle®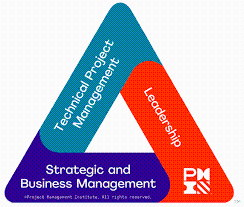 The Talent Triangle — is a combination of technical, leadership, and strategic and business management expertise.
Learn more about PMI's Talent Triangle and download the flyer.